1.
First and Foremost
remember when I told you
my best friend is preggo? Well, they found it it's going to be a girl!!! BRING ON THE PINK!!! I was v. excited to see this on the
HWTM Blog
this morning- (and apparently, so was Danielle- as I just read an email she sent me with the same link :) )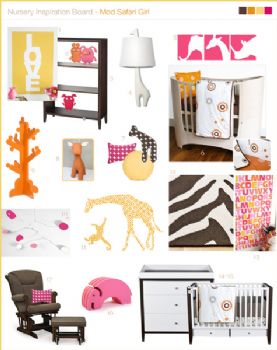 from HWTM
I feel a trip to Baby Gap and a great big
Etsy
search coming on soon :) HOORAY!!!
2.
Palmer Photography
Ad
Did you notice the new ad to the right? Let me introduce you to Michelle Palmer, a photographer out of Louisiana.
Michelle got started with photography when she spent a semester in London. On her website she notes, "There were so many amazing things to photograph, and I wanted to really capture their beauty to show people back home. So, I took THOUSANDS of pictures and kept trying to get better. One of my favorite things to do is photograph something very ordinary, but do so in such a way that it becomes extraordinary"
Michelle has a
Zazzle website
where you can see and purchase her work! Check it out. [a few of her items are already on my Christmas wish list!]
3.
Jenna Cole
Photos
Back in July, I had a
photoshoot with my 3 best friends
while we were celebrating in Dallas. I am so blessed to have spent some time with Jenna of Jenna Cole Photography, and was so excited with the outcome!
I've had the photo cd for MONTHS now, and this past weekend I FINALLY got a FEW prints made.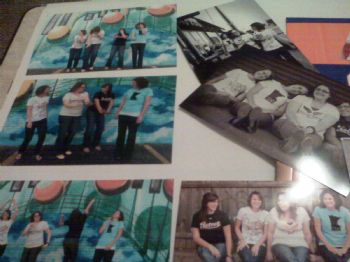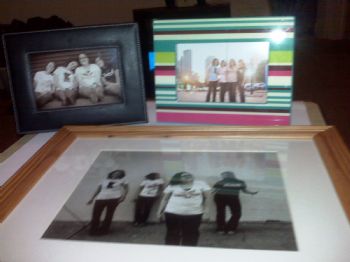 I now have 4 frames with pictures matted and ready to be hung in my little apartment. [let's see how long it takes me to place them ;)]
I love my photos with the girls, but I have gone through a bit of a transformation since we took these. I've lost over 15 pounds since then, my hair is much shorter, and I'm currently shining in my singleness and dancing each day as an independent woman (throw your hands up at me!) I'm hoping that sometime next year, after I reach my final weight loss goal, I can schedule another photo shoot with Jenna. She is just fabulous and I can't recommend her enough!
4.
Michelle's Package
–
Michelle- good news. I mailed out your package today! You should be getting it soon! Thanks again to everyone who entered the Starbucks Thank You giveaway!
5.
Have You Met Mark?
– Here's a little something you may not know about me – I'm
a mark representative!
Mark is a division of avon, it's quite exciting to be a part of a company I truly believe in.
mark is a beauty brand that
celebrates remarkable young women who are making their mark in the world
. mark was developed to celebrate young women and the difference they can and are making in the world today. The foundation of our brand is the
philosophy of social beauty
- the idea that women love to be social and want to be beautiful. With a vision to provide young women with a unique brand experience that engages them in a world of community, participation and empowerment, how could I turn down this opportunity?
Take some time to shop
my mark e-store
. [may I suggest you do some Christmas shopping?? Is it too early?]
6.
Project Snow
It was early. It was cold. It was dark.
But I was not to be stopped.
This morning, after shutting off my alarm at 5:40 AM, I layered up, laced up, and headed outside to brave the cool weather and get my blood pumping. It was my first morning session of
Angela's Challenge Project Snow
.
I started with a brisk 5 minute warm-up walk as I made my was from my apartment to the nearby park. The sun was just starting to rise over the lake when I arrived.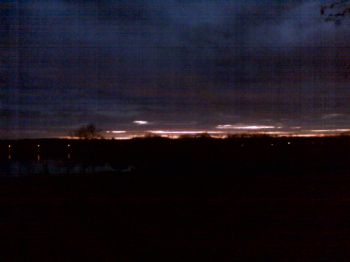 I ran down and up the 30 stairs 5 times, to get an extra lower body boost in my cardio, and then I took off to the small path that weaves throughout the park. I spent 15 minutes doing speedy intervals with quick recoveries, and did a quick cool down jog back to my apartment, where I took about 15 minutes to get a good stretch-session in (while watching THAT Morning Show on E!)
I have to admit, I'm very grateful that I decided to get up early this morning and get some movement in. It definitely pointed my day in the right direction.
7.
Powerbar review:
Because I woke up early to run this morning, I had an opertunity to
start my energy-bar reviews
. I like to utilize bars before morning cardio sessions because they are easy to prepare (also see: tear open), often have a good carb to protein ratio, and allow to not work out on an empty stomach but also not feel bogged down an entire meal or lots of food. Because I was planning on a moderate cardio interval work out this morning, and not just running the entire way, I decided to only eat half of the bar before my workout.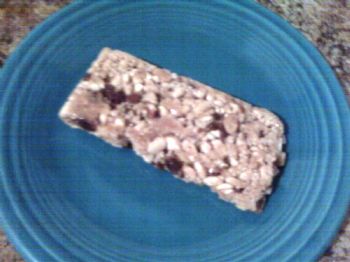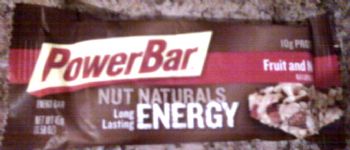 Today's bar is the PowerBar Nut Naturals Fruit and Nuts Bar
A cross between a jazzed up rice crispy and the granola bar your mom used to pack in your school lunch. It somehow managed to be both chewy and crunchy, as well as share the sweetness of fruit (strawberries & cranberries) and savory flavors of Nuts- almost like a pb & j
What I liked:
Real nuts, a full serving of whole grain, 10 grams of protein, three grams of fiber, and 16 vitamins and minerals. Hello nutrition in a few bites!
What I didn't like:
It tasted like I expected it to- no pizzazz!
Final Thoughts: If this bar was available, I would eat it again- but I'm not sure I would spend money on it unless it was on mega-sale. So far I stand by the Larabar Gingersnap & Clif Nectar bars being my favorite. This PowerBar gets a B+ on my grading scale, though.
8.
Challenges
– It seems to be a month of challenges in the blog-o-sphere. I really wanted to take part in the
Pile on the Miles Challenge (POTM)
this month, but it looks like it's a no-go. This challenge uses Google Documents to track miles ran/walked and the spreadsheet is not really practical from my blackberry. (did you know I do about 90% of my blog reading & writing on my blackberry?!? Yes- I do think this means I am a blog-a-holic!) So I'm not going to be tracking with the rest of the challengers on Google Docs, but I do still plan on keeping track of my miles for November.
Another Challenge spreading like wildfire, is a combination of Ange's
Get Your Glow Back
and Caitlin's
Back on Track
(more to come on that soon.) I have a post in the work detailing my own "Get Your Glow Back on Track" challenge I've decided on. Stay tuned ;)
9.
DailyMile
– I'm not even sure how I came across it, but last week I found myself registering for another website. According to the Daily Mile website, The
Daily Mile
is a social training log for runners, triathletes, and cyclists. On the
DailyMile
website you can track your training, races, and connect with other athletes.
I've met a few local runners on Daily Mile, and look forward to possibly meeting up to run with them soon!
10.
Vote for Meghann
–
Can you do me a favor and
jump on over here
and vote for Meghann? She's currently in 3rd place and would REALLY love this job, which is given to the blogger who earns the most votes. Go ahead-
click over.
It will only take a few seconds :) [and feel free to spread the word!]
[don't you worry. i promise i will get to my 5K recap soon.]