1. As I've mentinoed before, this week at work is "Super Crazy Busy" week. We are hosting a training at our office, which means we have a bunch of extra guys here, learning things. And it means I have been up REALLY early in order to get to the office REALLY early in order to unload my car and prepare everything that needs to be done for their classes.
4. Yesterday, as I've mentioned, I had to take care of some stuff for the training, and I also had a very quick, and very fun dinner with Jen. Tonight, as previously mentioned, I work at my part-time retail job. Tomorrow night I'm attending an open mic night at a coffee shop near my house. Thursday I have the training is over celebratory drinks and dinner, followed by a group of us going to see Alfred Hitcock's 39 Steps at the Proctors Theater [I am VERY excited about this!]. Friday night I work at the mall again. I SERIOUSLY can not remember the last time all 5 of my week nights were booked in one week. I'm pretty excited because I have a feeling this means the weekend will get here VERY quickly.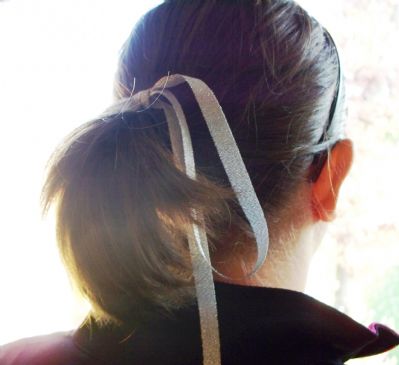 source: you can read all about her and Nicci's last meet up here and here!
Do you live in the Dallas area and want to meet up with us? PLEASE let us know- we'd love to meet you!

10. On a normal day this is what i would eat at work:
breakfast (sometimes before work- sometimes at work): oatmeal- prepared with 1/3 c oats, 1/3 c water, and 1/3 cup soy milk. Topped with something yummy. For example- my fav combo as of late is 1 TB grapenuts, 1 tsp maple pb, and 1 tsp brown sugar. tea or coffee. usually in a latte form.
snack: fruit and cheese. yogurt. bar. carrots and pb. etc.
lunch: salad or leftovers or sandwich with one fruit or one veggietable serving on the side.
snack: something I can trick myself into think its dessert: such as a larabar, a pear with choc PB, or piece of cinnamon toast.
Now. This is what I have had today.
before i left the house: oatmeal mixture mentioned above.
in my morning meeting: pistachio walnut muffin and chai latte.
mid morning: about a cup of red grapes.
late morning: pomegranted chobani with 1/4 cup granola.
noon: piece of italian bread dipped in sauce.
currently eating lunch: salad (lettuce, tomato, cucumber w/vinegar dressing), baked ziti, two more pieces of bread. [from our luncheon]
It doesn't really seem like a lot of food right there, and it's nothing I'm freaking out about, but I'm just curious by it;
I think that I may be having a "stress eating" problem. I feel like everytime I slow down today, I'm starving and needing to eat something ASAP. This interests me. Have I been doing this my whole life? Is this where my struggle with weight gain came from in my late teens/early twenties [when my "stress" levels also seemed to increase]? Am I allowing food to comfort me even if it's not what I would call my "comfort food"? And if so- why?
Let's discuss this:
Do you turn to food for more than just nutrition and fueling your body? Does food fuel your soul or is that a myth we tell ourselves and grow up thinking is true?